Welcome to Downtown | Urban Core
​​​​​​​Exciting urban neighborhoods in the heart of Music City
Downtown and the other neighborhoods comprising Nashville's urban core are the bustling heart of Music City. This growing area is a major entertainment center with world-class music and many attractions. A thriving area packed with businesses and employment opportunities, Downtown and the rest of Music City's urban core are easy to navigate on foot. This area of Nashville offers a wide variety of housing options, from high-rise condominiums with sweeping views over the city to relaxed neighborhoods of traditional and contemporary townhouses and single-family homes. Downtown also features lots of historic classically-inspired architecture and is often referred to as the Athens of the South.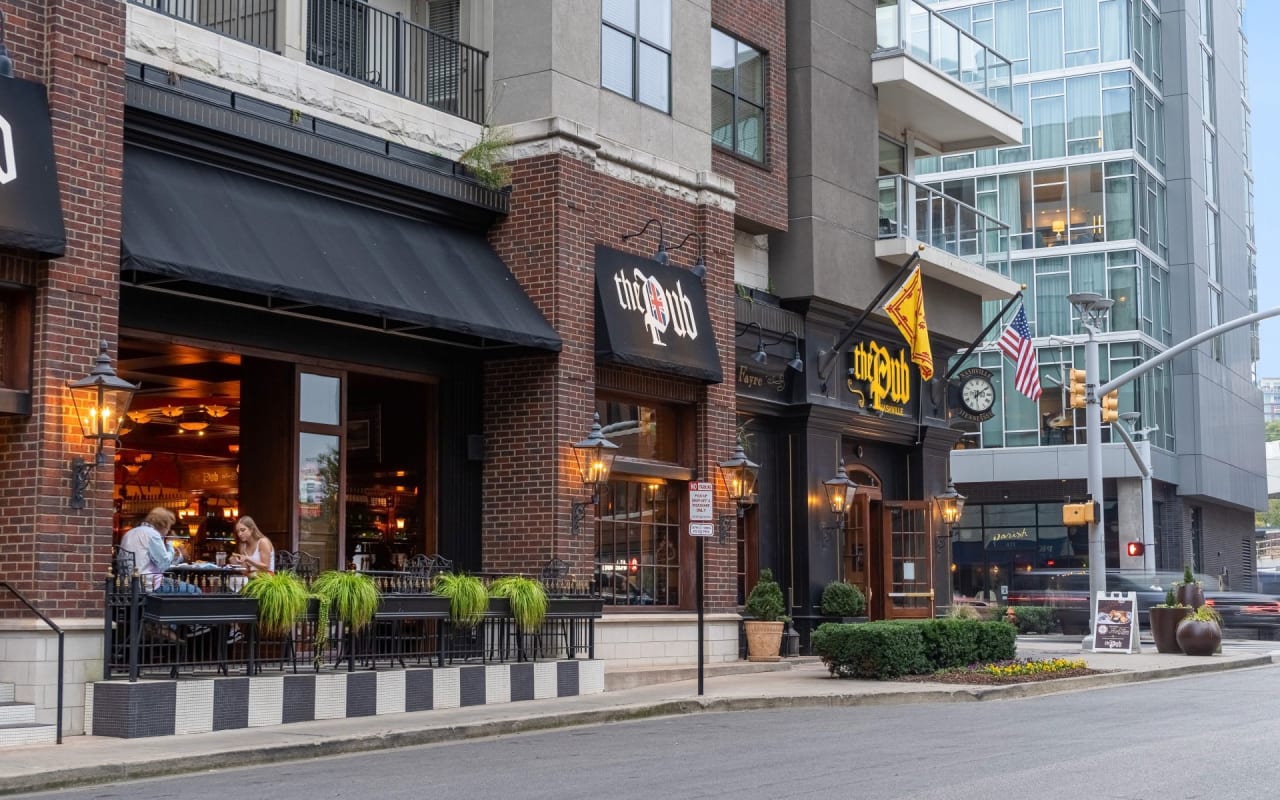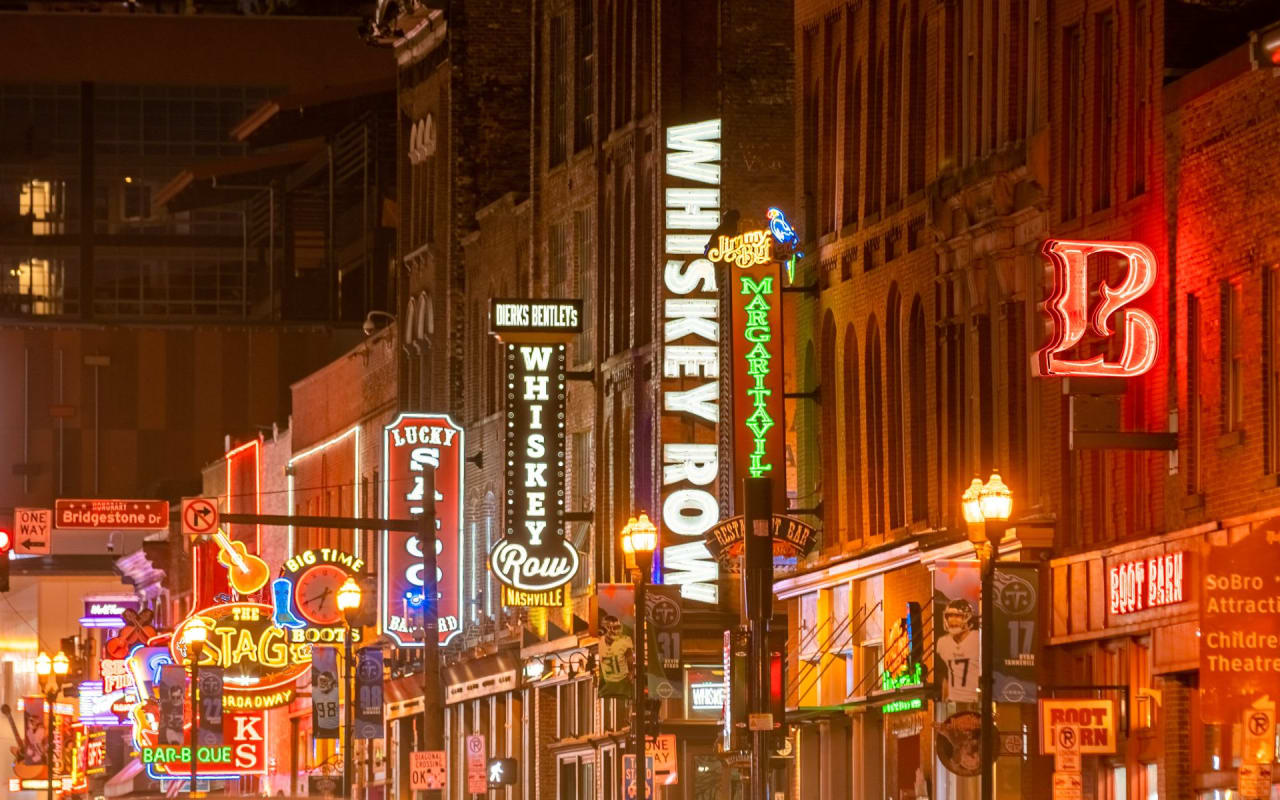 What to Love
Packed with amenities and entertainment
Upscale dining
World-class music scene
Wide range of housing options
Downtown | Urban Core Neighborhoods
Downtown is packed with businesses and amenities, from the famous honky-tonks of Broadway to upscale dining and entertainment in The Gulch and surrounding areas. SoBro is located South of Broadway within Downtown. Premier music venues and attractions such as the Country Music Hall of Fame and Bridgestone Arena can all be explored in SoBro, as well as many restaurants, bars, and hotels. The Gulch is a trendy area just south of Downtown featuring luxury hotels with rooftop cocktail lounges, art murals, music venues, and stylish clothing stores. Wedgewood Houston is a hip neighborhood located a few blocks south of Downtown. This artsy neighborhood offers affordable homes in a convenient location with unique restaurants, galleries, breweries, and distilleries in repurposed factories and warehouses. Adjacent to Wedgewood Houston and The Gulch, Chestnut Hill is an up-and-coming neighborhood with a mix of historic homes and new condominium and apartment complexes. The former warehouses of Marathon Motor Works have been transformed into Marathon Village, a mixed-use facility with art studios, offices, shops, and distilleries. The lively neighborhoods of Midtown, West End, and Elliston Place are packed with music venues close to the sprawling green space and iconic replica Greek Parthenon in Centennial Park. Music Row is home to most of Music City's biggest record labels, recording studios, and radio stations. Vibrant Hillsboro Village and Belmont have many independent businesses with a youthful vibe close to the campuses of Vanderbilt and Belmont Universities. Germantown is one of Nashville's hottest dining destinations while 12 South and Eighth Avenue South offer a great mix of boutique shopping and chic bars and eateries.
Dining, Entertainment & Shopping
Downtown and other nearby neighborhoods offer an endless array of shopping, dining, and entertainment options. on Church Street in the heart of Downtown is a classic Southern-style bar and grill with regular live music. Broadway is Downtown's most iconic party stretch. Nestled amid the neon lights and honky-tonks, is a three-story Zagat-rated restaurant housed within a 19th-century hotel. Merchants has formal dining areas and a more casual bistro—both offer delicious meals and sublime cocktails. Woolworth on 5th has been described by Eater as "the most historically important restaurant in Nashville". Listed on the National Register of Historic Places, was originally a Woolworth department store in the 1930s. Woolworth on 5th has a classic vibe and Southern-style menu in keeping with its historical status. Enjoy specialties such as shrimp and grits or fried green tomatoes served alongside boozy soda counter concoctions such as the Fifth Avenue Fizz. M Street in The Gulch is often dubbed Nashville's Restaurant Row for its concentration of premier dining establishments. Highlights include elegant chef-driven steakhouse and chic Asian fusion spot . Over on Overton Street in The Gulch, is one of the best places in Nashville for Tex-Mex. SoBro's standout dining choices include innovative globally-influenced twists on Southern comfort classics at Zagat-rated and mouthwatering steaks and oysters at . A few blocks south of SoBro on Rutledge Street, serves chef-driven farm-to-table Southern fare in an elegant 19th-century mansion.
Things to Do
There is always something going on in Nashville's exciting urban core. See the NFL's Tennessee Titans in action at or cheer on the NHL's Nashville Predators at . Both Nissan Stadium and Bridgestone Arena double as venues for other sporting events and big concerts. Minor League Baseball's Nashville Sounds play their home games at Germantown's . You can also see live performances at or the iconic 19th century . June's is a four-day festival featuring country music performances on stages around the Downtown area. Nashville's rich musical heritage is celebrated at the while the explores local history. There are also regular concerts and Broadway-style theatrical productions at the and . showcases premier traveling and original art exhibitions. rings Nashville's urban core, offering lots of outdoor recreation opportunities such as multi-use trails along the . and feature relaxing green space close to all of the urban core's bustling streets and amenities. offers fresh produce and other items daily just outside the Capitol Mall.

Schools
Downtown is served by the Davidson County School District.
University School of Nashville, Private, K-12
American Baptist College, Private, Christian, Higher Education
Trevecca Nazarene University, Private, Christian, Higher Education
Vanderbilt University, Private, Higher Education